On March 7 & 8, my work was featured on a wall, on the second floor, at Essex Studios. I rented a wall space during their Art Walk in March. To prepare, I painted furiously up until the last day, and then put 5 new (a little wet) paintings into frames. Gary and I loaded 23 paintings into the hatchback of my car and they all fit! Being grateful to not have to make two trips, I knew we were off to a good start and that it would be a great weekend.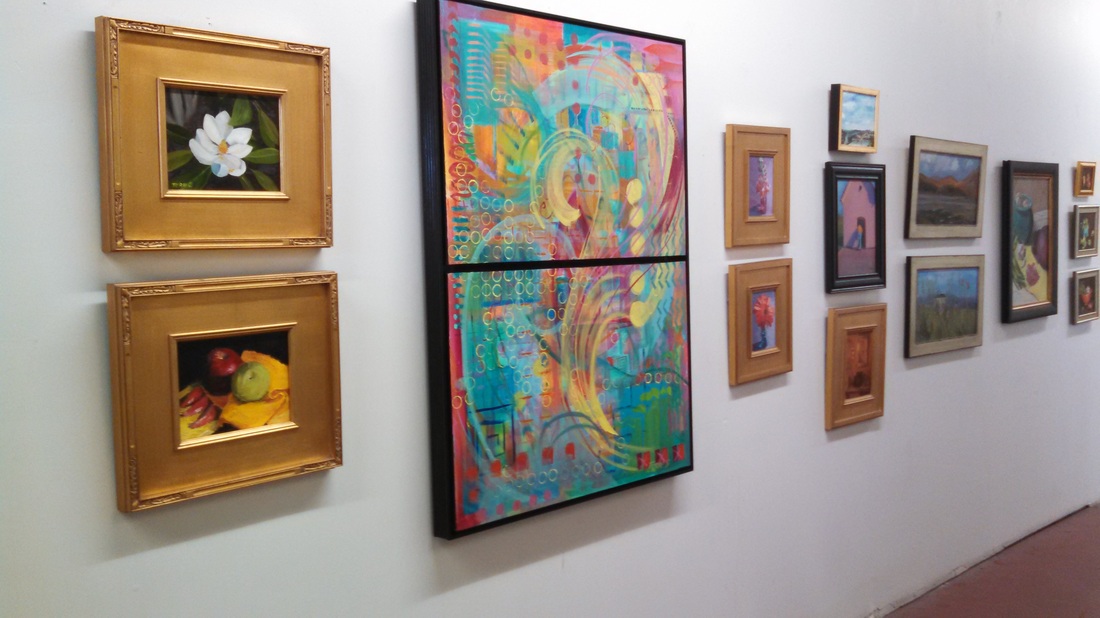 I consider this my first real "show", because it is the first time that I've been bold and put my work out there for all to see. Over forty people that I know and love came to support me in the endeavor. I loved hearing comments from them and listening to what people saw in the work. The most rewarding part of the show was the validation that it provided to me. I loved seeing the culmination of two years' work, hanging on the wall -- all of it framed, all of it presented in it's best light. It helped me to mark the moment and to be grateful.
Learnings:
It took me less than 3 hours to hang 24 paintings.

Strangers will drink your wine, without saying a word to you or looking at your paintings. (Yes, this really happened, several times.) Some people are there for the buzz, I guess. Who knew?!
I have talent and it's a gift to be able to share that with people.

I will spend too much on the food because I think it has to be special.
I am blessed to have friends and family who encourage me and support me in my painting, especially my very wonderful husband Gary.